How to Replace Your Mazda Car Battery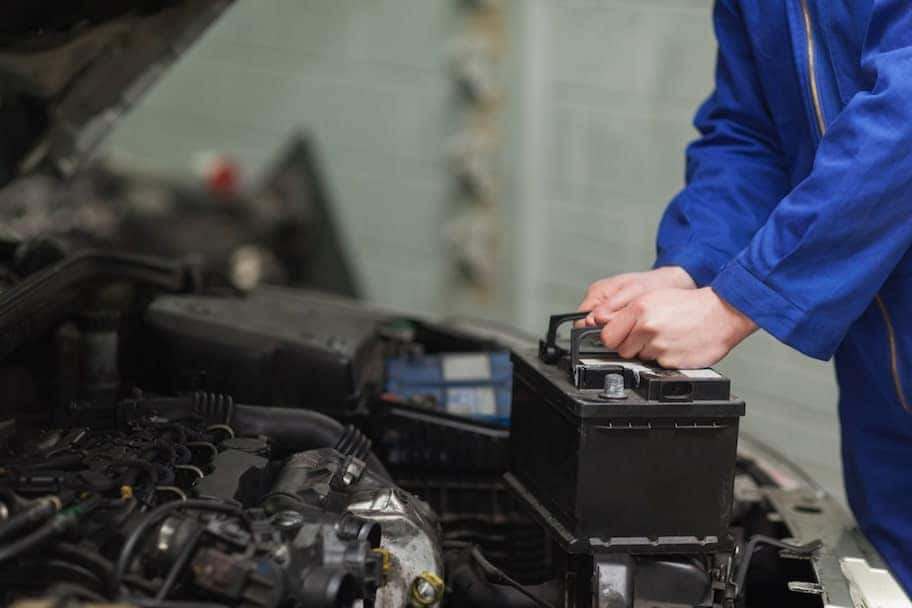 So you need to install a new battery in your Mazda? You've come to the right place. Our experienced technicians have helped countless drivers with their Mazda battery service needs.
Whether it's your first time tackling this routine task or you're a seasoned veteran looking for a refresher, feel free to read our quick step-by-step guide.
What Tools Do I Need To Replace My Mazda Battery?
First things first, you'll need a 10mm wrench or socket – the size required for most vehicles.
How Do I Replace My Mazda's Car Battery?
Something to note before unfastening hardware: be sure to keep loose nuts and bolts handy as you're going to need them to put your new battery in.
Now, onto the dirty work.
Disconnect the negative (-) terminal
Disconnect the positive (+) terminal
Disconnect the battery hold down
At this point, you should be able to move the battery. Before pulling the battery out, note the position of the positive and negative terminals relative to your vehicle. You must ensure the new battery's terminals match the appropriate cables to avoid causing costly damage and potential injury.
Pull the battery out
Inspect the battery compartment for corrosion or split wires
If everything looks good, grab your new battery and place it in the compartment with the positive and negative terminals in the correct position
Fasten the battery hold down
Fasten the positive (+) terminal
Fasten the negative (-) terminal
Without touching the terminals, give the battery fixture a nudge and cables a tug to make certain they're secure.
Voila – you successfully replaced your Mazda's battery!
If You Need Help Replacing Your Vehicle's Battery, Visit Us At Morrie's Inver Grove Mazda
When it comes to battery replacements, we're happy to assist. Our certified Mazda technicians can help you pick out a battery based on your model and install it for you.
Stop by whenever it's most convenient for you! Our Mazda service center is open from 7 AM to 6 PM Monday through Friday and 8 AM to 4 PM on Saturday. To save you time, we recommend scheduling Mazda service through our online form.
If you have any questions about replacing your vehicle's battery, don't hesitate to contact Morrie's Inver Grove Mazda.